Books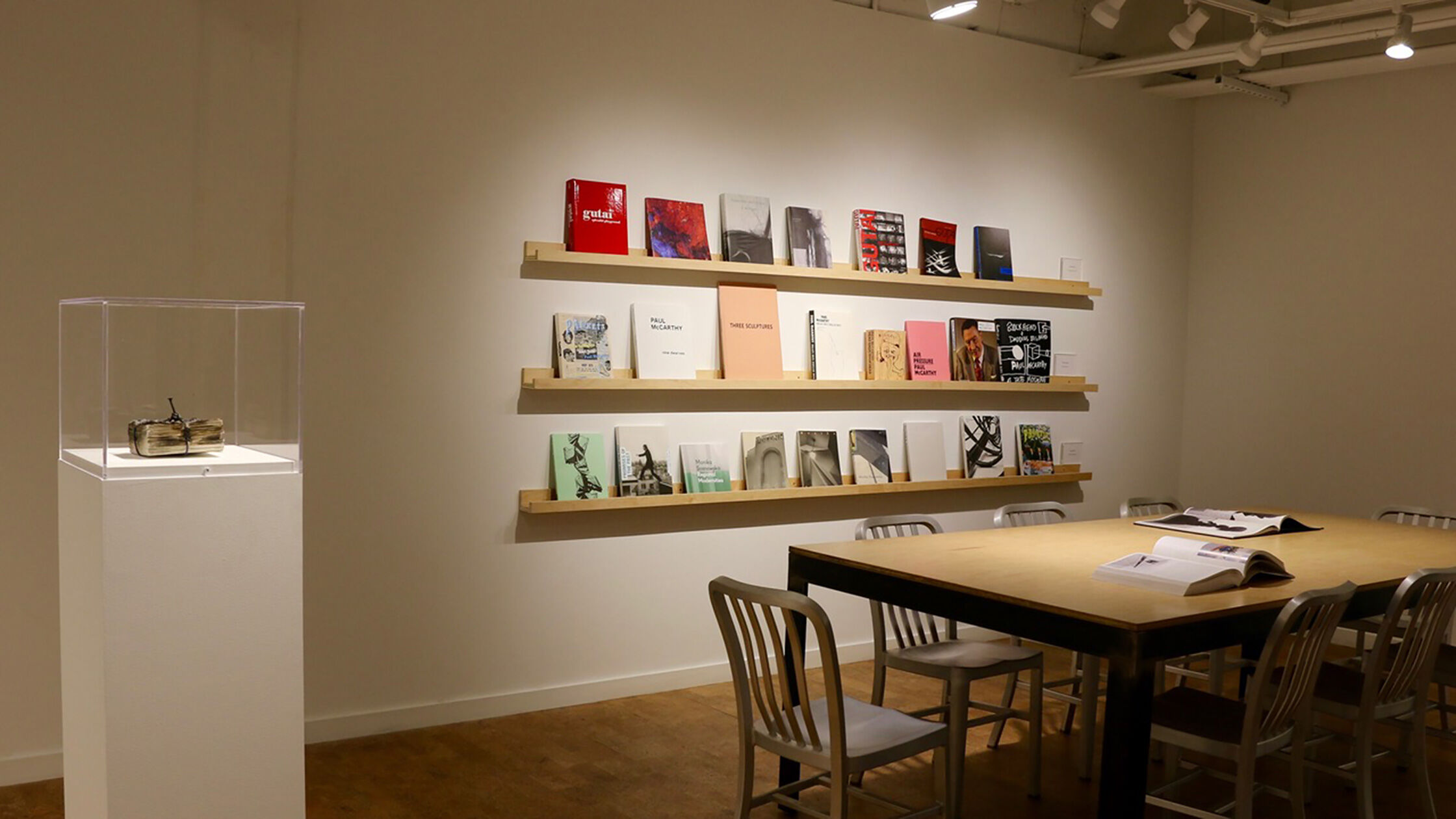 Book & Printed Matter Lab
The Hauser & Wirth Book & Printed Matter Lab is a project devoted to exploring the important place that books and prints occupy in the practice of artists. Building upon Hauser & Wirth's curatorial and publishing activities, the Book Lab presents thematic installations and displays, as well as talks and panels, that invite reflection, creative thinking, and further conversation about the world of printed matter and its connection to artists' ideas and objectives.
Current
Summer Reading Room
We invite you to enjoy and engage with a comprehensive selection of publications on the artists featured in our summer exhibitions – Takesada Matsutani, Paul McCarthy, and Monika Sosnowska.
Throughout the summer, the Book & Printed Matter Lab will host a series of programs highlighting these books. For more details on the program schedule, please visit the Events page.
Past
Dieter Roth, Björn Roth. Seydisfjördur Slides – Every View of a Town, 1988 – 1995, 18 February – 21 May 2017
In the Artist's Kitchen, 17 September – 13 November 2016
Louise Bourgeois Book and Printed Matter Lab, 13 March – 4 September 2016