Paul McCarthy, Julien Bismuth, and Christian Scheidemann revisit Jason Rhoades' 1999 monolithic installation, 'Perfect World,' originally created for the cavernous Hamburg Deichtorhallen. Considered by many to be Rhoades' magnum opus, this sculpture is at once impossible to recreate, and yet represents an important turning point in the artist's career.
Join us for a screening of documentary footage captured by the artist during the installation of 'Perfect World' followed by an in-depth discussion of this mythic work on the occasion of the late artist's first major show in LA, 'Jason Rhoades. Installations, 1994 – 2006.'
This event is free, however, reservations recommended.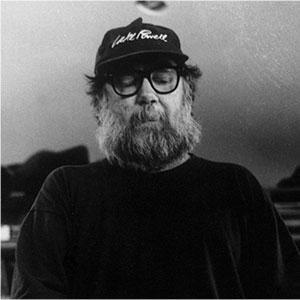 About Paul McCarthy
Born in 1945 in Salt Lake City, Utah, Paul McCarthy is one of the most important and influential contemporary American artists. He is known for challenging, visceral work in a variety of mediums – from performance, photography, video and installation, to sculpture, drawing and painting – and scales ranging from tiny to monumental. Playing on popular illusions, delusions and cultural myths, his work has often incorporated obsessive activities and challenged expected physical orientation. McCarthy studied art at the University of Utah and went on to receive a BFA in painting at the San Francisco Art Institute in 1969. He studied film, video and art at the University of Southern California, receiving an MFA in 1972. From 1982 to 2002, he taught performance, video, installation and performance art history at the University of California, Los Angeles. Recent solo exhibitions include 'Paul McCarthy. Drawings', The Renaissance Society, Chicago IL (2015); Volksbühne, Berlin, Germany (2015); Schinkel Pavillon, Berlin, Germany (2015); 'Inbetween. Baselitz – McCarthy', Economou Collection, Athens, Greece (2015); 'Paul McCarthy. Spin Offs: White Snow WS, Caribbean Pirates CP', Hauser & Wirth Zürich, Switzerland (2015); 'Chocolate Factory', Monnaie de Paris, Paris, France (2014) and 'Paul McCarthy – WS SC', Hauser & Wirth London (2014). McCarthy currently lives and works in Los Angeles CA.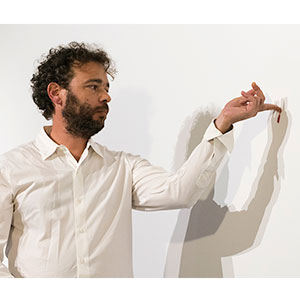 About Julien Bismuth
Julien Bismuth was born in Paris in 1973. He received his BFA in studio art from the University of California, Los Angeles, in 1994, and his MA in fine art from Goldsmiths, University of London, in 1997. Working in the mediums of video, collage, installation, and performance, Bismuth's practice intertwines language and image to examine the interplay of various cultural sign systems. Bismuth's work has been exhibited at the Palais de Tokyo, Paris (2015), the Kunsthalle Vienna (2012) and the Solomon R. Guggenheim Museum, New York (2016). He has also been included in a number of group exhibitions, such as LA Existancial, LACE, Los Angeles (2013); Unlooped-Kino, Manifesta 10, Saint Petersburg, Russia (2014); The Language of Things: Material Hi/Stories from the Collection, Belvedere Museum, Vienna (2016); and Economie de la tension, Centre d'Art Contemporain Parc St. Léger, Pougues-les-Eaux, France (2016). Bismuth has received numerous honors including the Peter S. Reed Foundation Grant for Multimedia (2012) and the FNAGP Grant, France (2015). He lives and works in New York.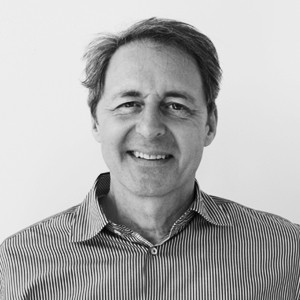 About Christian Scheidemann
Christian Scheidemann is the president and senior conservator of Contemporary Conservation Ltd. Christian received his training in the conservation of medieval paintings and polychromed sculptures, as well as in art history, in Bonn, Germany. After further studies in conservation labs in museums (Pinakothek Munich, Kunsthalle Karlsruhe, Hamburger Kunsthalle), he opened his own practice in Hamburg in 1983. Since then, Christian has worked with some of the most important collections in Europe and the US, and specializes in the conservation of works from artists who have been charging non-traditional materials such as petroleum jelly, elephant dung, chewing gum, soap or chocolate with iconographic significance. Christian has lectured and published extensively on the conservation and on the meaning of material and process in contemporary art.