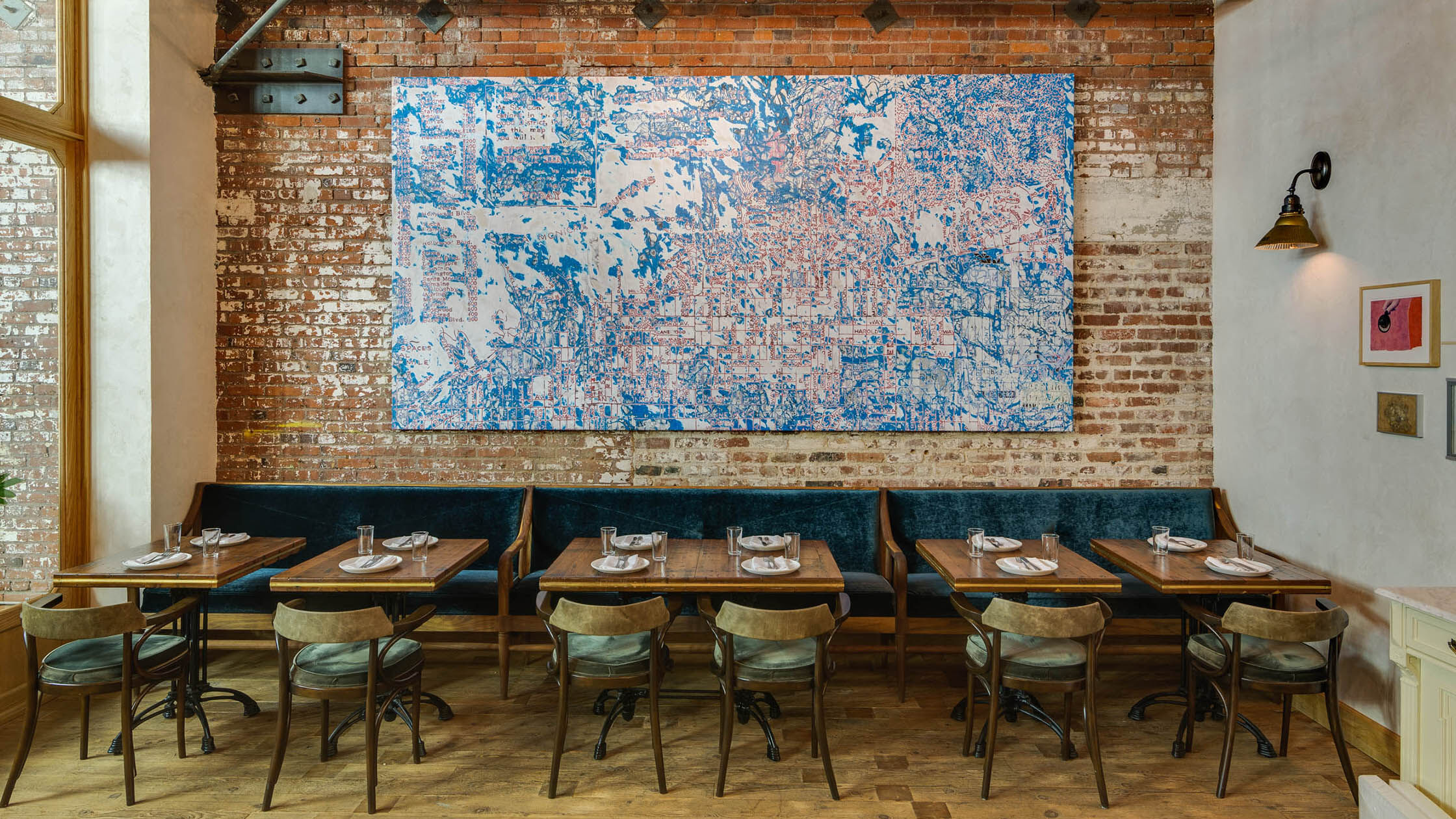 Manuela
Manuela, helmed by Chef Wes Whitsell, is the new onsite restaurant at Hauser & Wirth Los Angeles. Heavily influenced by Chef Whitsell's culinary roots and upbringing in rural North Texas, the menu highlights artisanal techniques including in-house smoking, fermenting, preserving and pickling, and celebrates locally-sourced seasonal ingredients. Named for and taking inspiration from the co-owner and gallery co-President Manuela Wirth, renowned for her exceptional hospitality, the restaurant will provide guests with a convivial, distinct experience where art, community, sustainability and food converge.
Utilizing his strong relationships with farms throughout Southern California, Chef Whitsell has centred Manuela's menu around locally-grown produce, seafood and grass-fed livestock, thoughtfully sourcing each ingredient for flavor and seasonality and using the onsite smoker and wood-fired grill to subtly enhance flavor. A kitchen garden, designed by Mia Lehrer + Associates, provides the restaurant with seasonal herbs, fruits and vegetables and features a beautifully designed chicken house and run for the restaurant's 12 rare-breed chickens – providing the kitchen with fresh eggs for the breakfast menu.
Serving a wide range of vegetables, grains, fish, and game, Manuela also features an exemplary bar program, which serves classic cocktails using house-made bitters and tonics. Local beers are on tap, while the carefully selected wine list designed to pair with the smoke and acid at the heart of Manuela's menu.
Designed by Matt Winter of M Winter Design and with Architecture by Evan Raabe of Creative Space, the 5,000 square foot restaurant, which seats up to 140 diners, is adjacent to the gallery's open-air courtyard. The restaurant also incorporates an elegant Private Dining Room, which seats groups of 14.
Serving as the gallery's 'living room,' Manuela features a stunning brass and marble bar stretching the length of the restaurant and servicing both the interior dining area and the terrace. Paying homage to the architecture of the original building, Winter has created a dining area with a classic, mid-century feel – the careful use of vintage materials and sensitively designed bespoke furnishings give the impression that the restaurant has existed within the old mill for decades. The restaurant features unique artistic elements, including works by internationally acclaimed artists Paul McCarthy, Mark Bradford and Raymond Pettibon.
Manuela is located at 907 E. 3rd Street, Los Angeles CA 90013
Lunch
Wed – Fri, 11.30 am – 3.30 pm
Dinner
Mon, Tues, Wed, Thu & Sun, 5.30 – 10 pm
Fridays & Saturdays until 11 pm
Brunch
Sat – Sun, 10 am – 4 pm
For more information and reservations, please visit www.manuela-la.com or call +1 323 849 0480
Follow Manuela on Instagram @manueladtla and Facebook